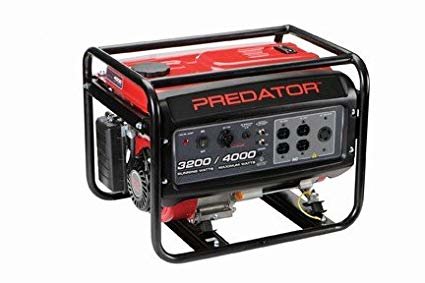 Need Power within 50ft? Generator with full tank 3000+ Watts Only Supports Use of 1 Outlet
3000K+ Watt Generator with full tank, runs up to 6 hours
Only supports use of one outlet for one bounce house blower
You'll need:
*One generator per bounce house blower outlet
*One generator for 1-2 concessions
Note: Each bounce house blower requires about 11 amps each, multiple blowers or plugging in additional items to the generator will cause the breaker to trip due to overload.
*Generators will be started and ran during set up to ensure there are no issues prior to completing the set up. Customer will verify and accept all items are in good working order prior to the deilvery being complete.
Resolving tripped breaker:
To reset the breaker, the generator must be powered down and all items need to be unplugged
The reset button should be pressed
Restart the generator and only plug in the item the generator was designated for
*If still having problems powering the blower or concession, please call us to help resolve.
*$25 fee for service call to troubleshoot or replace a generator that has been tripped due to unauthorized additoinal load