Closed for off season until March 2024 Interactive Fun
Closed for off season until March 2024
Fun Interactive Items
More Awesome Fun! Beyond the Standard Bounce House Jumper
Choose from items to build up your event like Obstacle Courses, Wrecking Ball, Dance Party Disco Dome, Basketball, Baseball, Mini Golf, or a Dunk Tank
We're currently not supporting Park Deliveries, Thank you!
Please ensure there is an additional 1ft of clearance for each side of the unit including an additional 3ft space in the front for the entrance and 4ft in the rear for the airtube and blower and an additional 1ft clearance in height from branches, wires, and overhangs.

Example of additional space required for a 15x15 Bounce House Space Diagram below.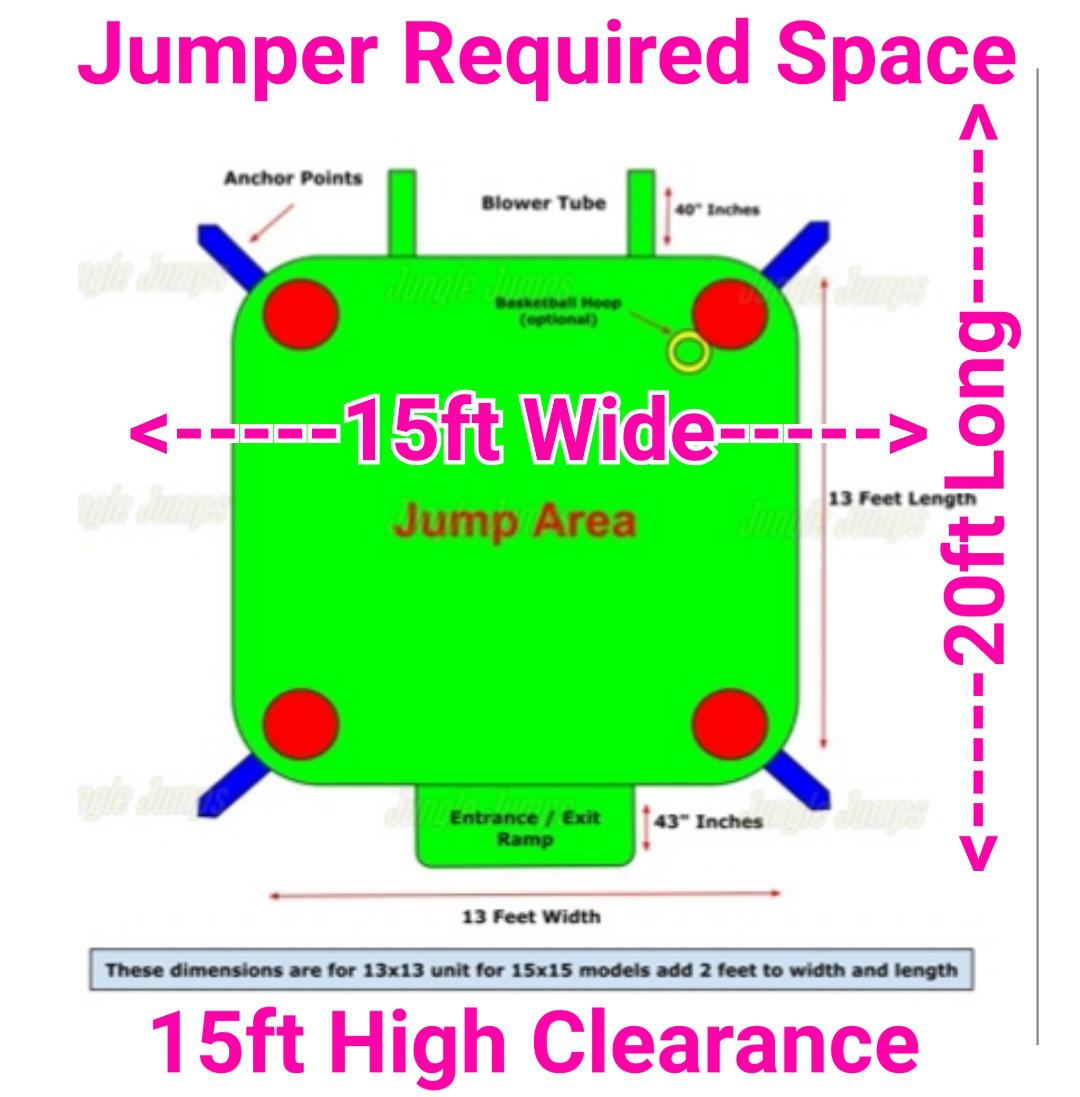 You will need one 15 AMP dedicated circuit for every blower within 50 feet. Parties at your home mostly have a circuit that can support a bounce house blower. If you have a huge home and do not have an outlet within 50 feet of where the bounce house will be set up, you will need to add a generator to your order.

At parks 95% of the time you WILL need a generator. Some parks have outlets but the majority do not and often regular outlets are not allowed to be used for bounce houses due to the amount of power needed to run the bounce house. A small generator is $50 and will include gas for 5-6 hours for one blower. If your jumper needs two blowers or you're adding a concesion, then you will need two generators or order one of our larger generators for $100.

Please check with the park office on power rquirements and if they require you to add a bounce house permit to your park reservation.
No Park Service at this time!