Bounce House Rentals in Orangevale, CA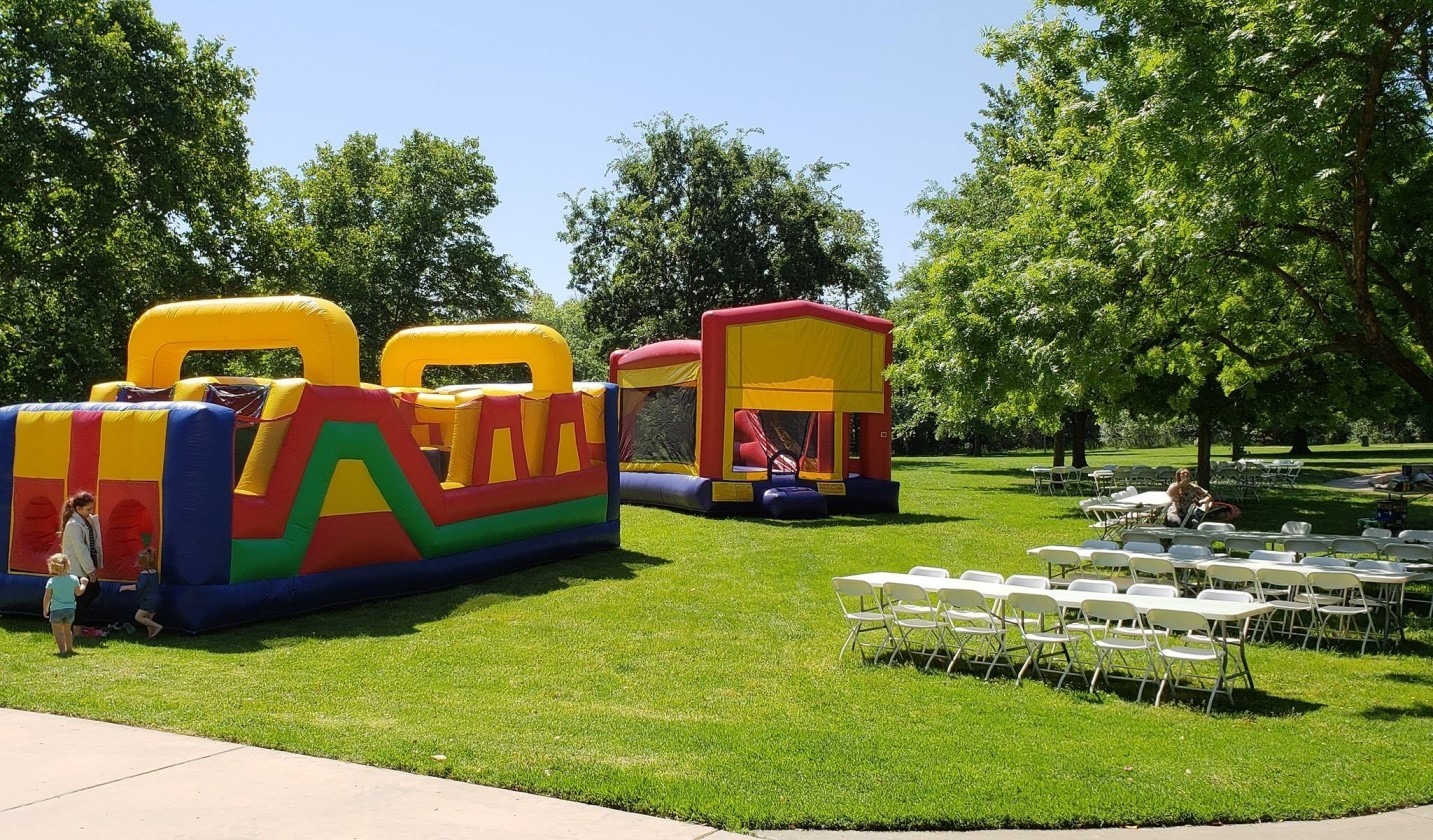 When it comes to fun in Orangevale, CA, we deliver!
Are you planning an event or party in Orangevale, CA? If yes, then lucky for you, as there's a new way to get your party to a whole new level. Just imagine how happy your guests will be as they slide and jump their way around a vibrant, gigantic inflatable palace.
Yep, you guessed it—we're talking about bounce houses!
It's indisputable that bounce houses bring nothing but pure, uncontrolled excitement to any event. They are a great way to add some thrills and enjoyment to any occasion, be it a weekend get-together with friends and family, a company picnic, a school carnival, or just a birthday party.
And if you're in Orangevale, CA—the land of sunshine, laughs, and inflated magic—and crave an unrivaled bouncing experience, you just brought yourself to the right place with the best bounce house rental business in the area. Customer service is our number one priority.

We also proudly serve Sacramento, Folsom, Citrus Heights, Lincoln, Fair Oaks, Roseville, North Highlands, Auburn, Rancho Cordova and many other surrounding areas. Whether you're having a birthday party in Rollingwood, a graduation party in Chestnut Hills or even a school field day at Ottoman Elementary.
Check Availability
Click below for the best bounce house rentals Orangevale, CA has to offer!
Dry Bounce House Jumpers with Slides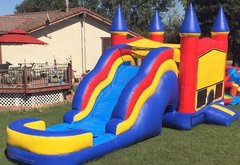 Dry Bounce Houses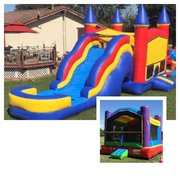 Party Packages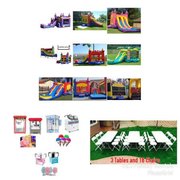 Interactive Fun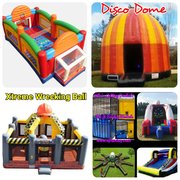 Tables Chairs and Heaters ($100 minimum order)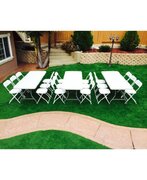 Games and Party Add Ons ($100 minimum order)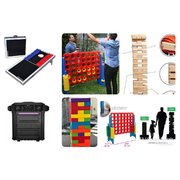 Party Treats Cotton Candy Snow Cones and More ($100 minimum order)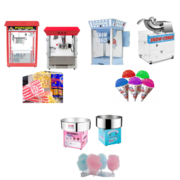 Water Slides and Wet Bounce Houses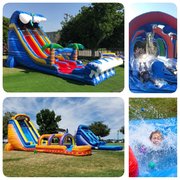 Wet Bounce House Jumpers with Slides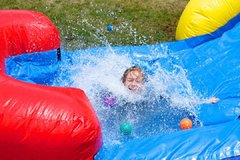 Gift Cards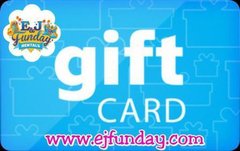 Vast Collection, Soar New Heights
The top 10 reasons to rent a bounce house in Orangevale, CA from E&J Funday Rentals
E&J Funday boasts a broad collection of party rentals, including bounce houses, water slides, games, and other party add-ons to ensure your next event is a smash hit. We have all you need to have fun and keep your guests amused, whether you're organizing a corporate event, a school fundraiser, a birthday party, or a lawn cookout.
Our bounce houses are available in various themes, sizes, and designs, ranging from obstacle course and sports-themed bounce houses to princess palaces and classic castles.
Besides our bounce houses, we also have a terrific assortment of games and water slide rentals , ideally suited for hot summer afternoons. Our water slides vary in size, from massive and exhilarating to small and compact, so there's a ride for everyone. On the other hand, our game collection includes classics like giant Jenga and cornhole, as well as peculiar options like giant hamster balls and inflatable laser tag.
Even more impressive, we go the extra mile to make your occasion even more memorable by offering various party add-ons like tents, chairs, tables, and snack machines like cotton candy and popcorn. We want to make your event planning process stress-free and simple, which we do by providing delivery, setup, and pickup services for our party rentals.
Reasons You Need a Bounce House at your Next Event
You can throw a good party with just the essentials: food, drinks, and company. However, if you'd like to go above and beyond to throw an epic party, you may want to consider renting some equipment.
While bounce house rentals may not be the first idea that comes to mind, they make a versatile option that suits various settings. That said, here are a few reasons you should get bounce house rentals for your next party.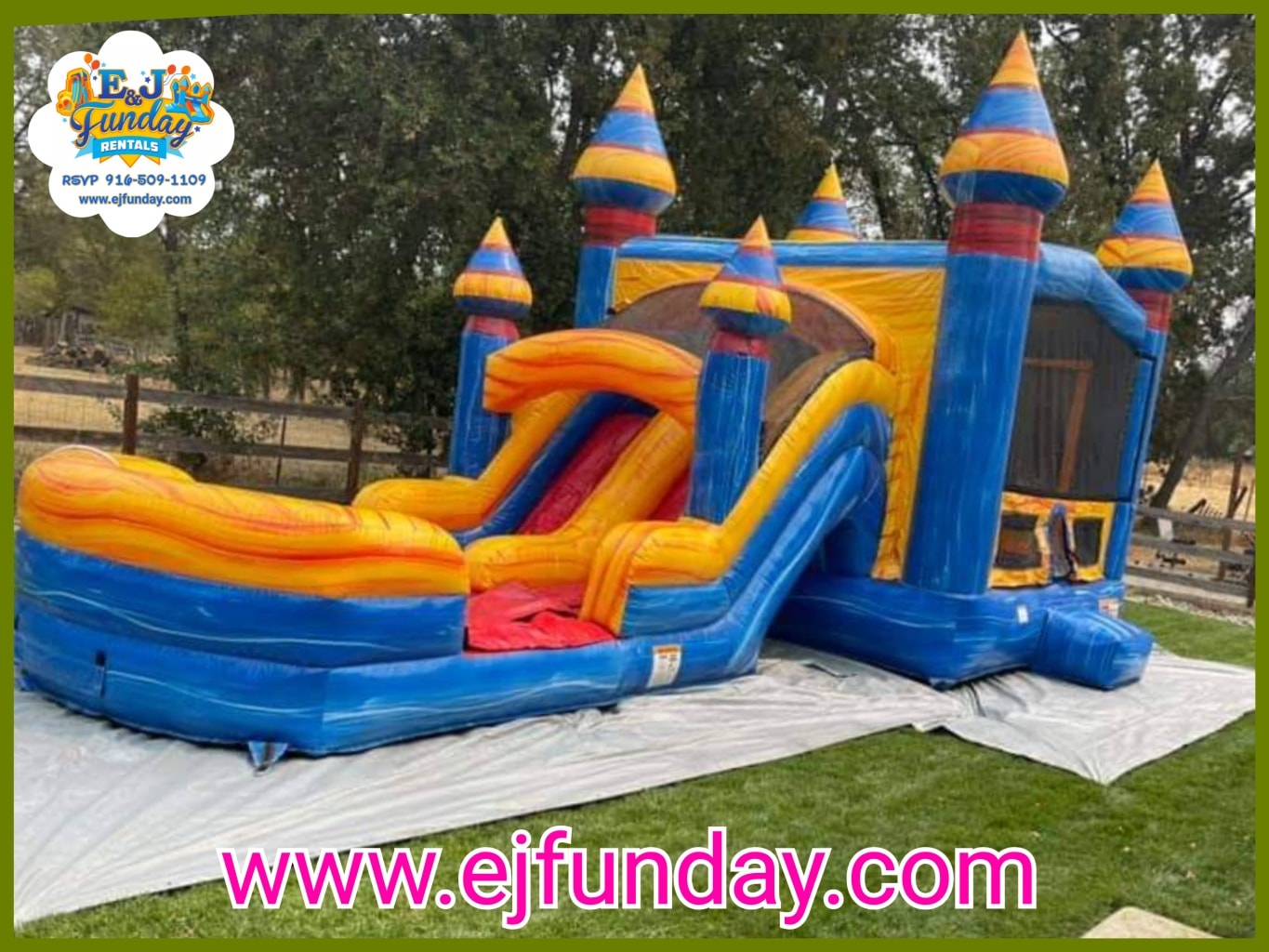 1. They're Fun
The main reason to get bounce house rentals for your next party is that they bring tons of thrill and fun to any occasion! You'll never see a bunch of crying and sad-looking kids playing in a bouncy house.
Instead, it's always quite the contrary! Inflatable bouncers have a unique way of heightening excitement in children while also giving parents a break!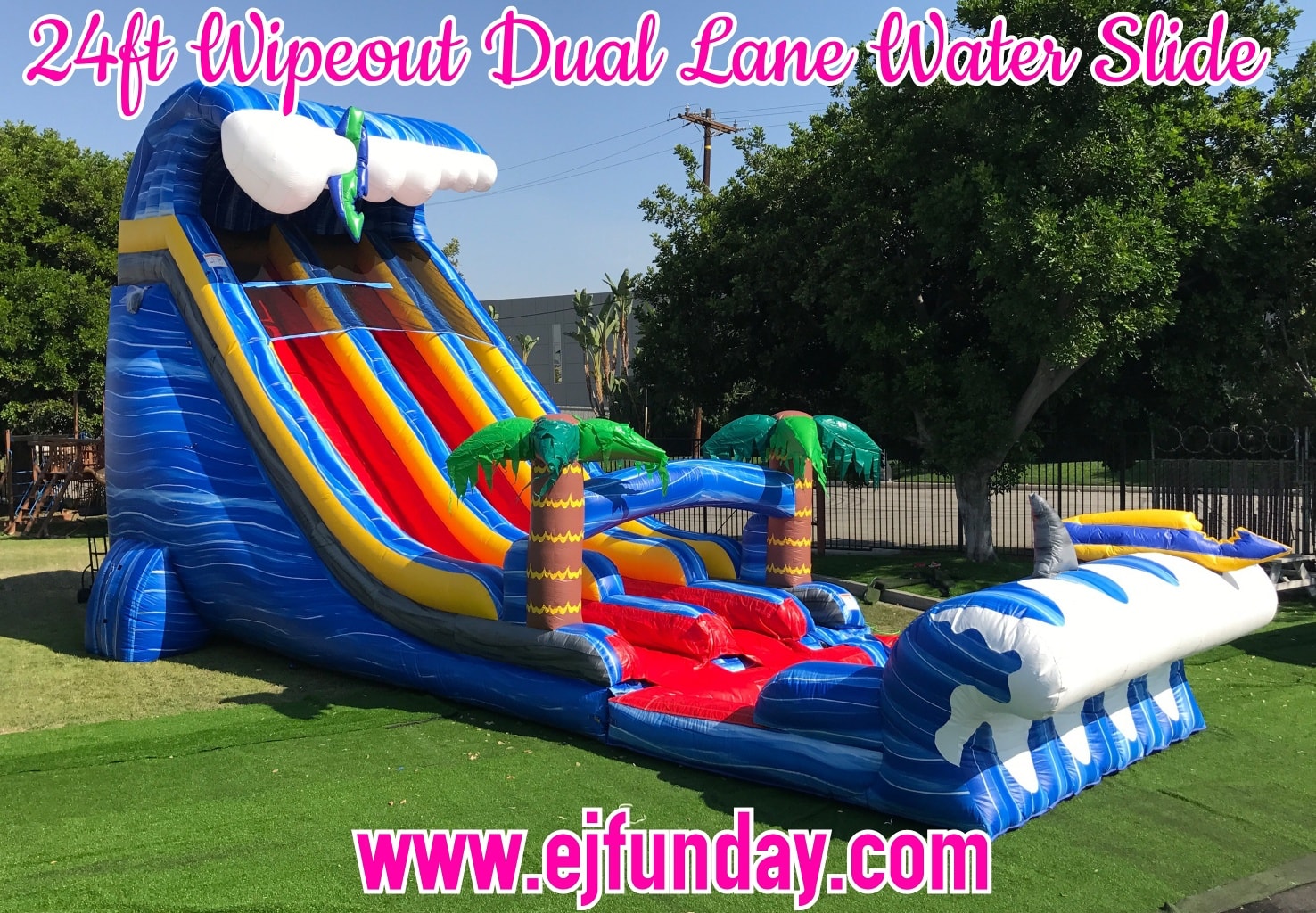 2. Suits All Kinds of Events
Bounce houses are highly versatile and can be customized to accommodate different occasions and venues. They are available in various themes, shapes, and sizes, allowing them to be tailored to your needs.
Whether you're organizing a community festival, a backyard birthday party, a corporate event, or a school carnival, there's a bounce house rental for you.
Moreover, you can use bounce houses in indoor and outdoor settings and set them up on various surfaces, including asphalt, concrete, and grass.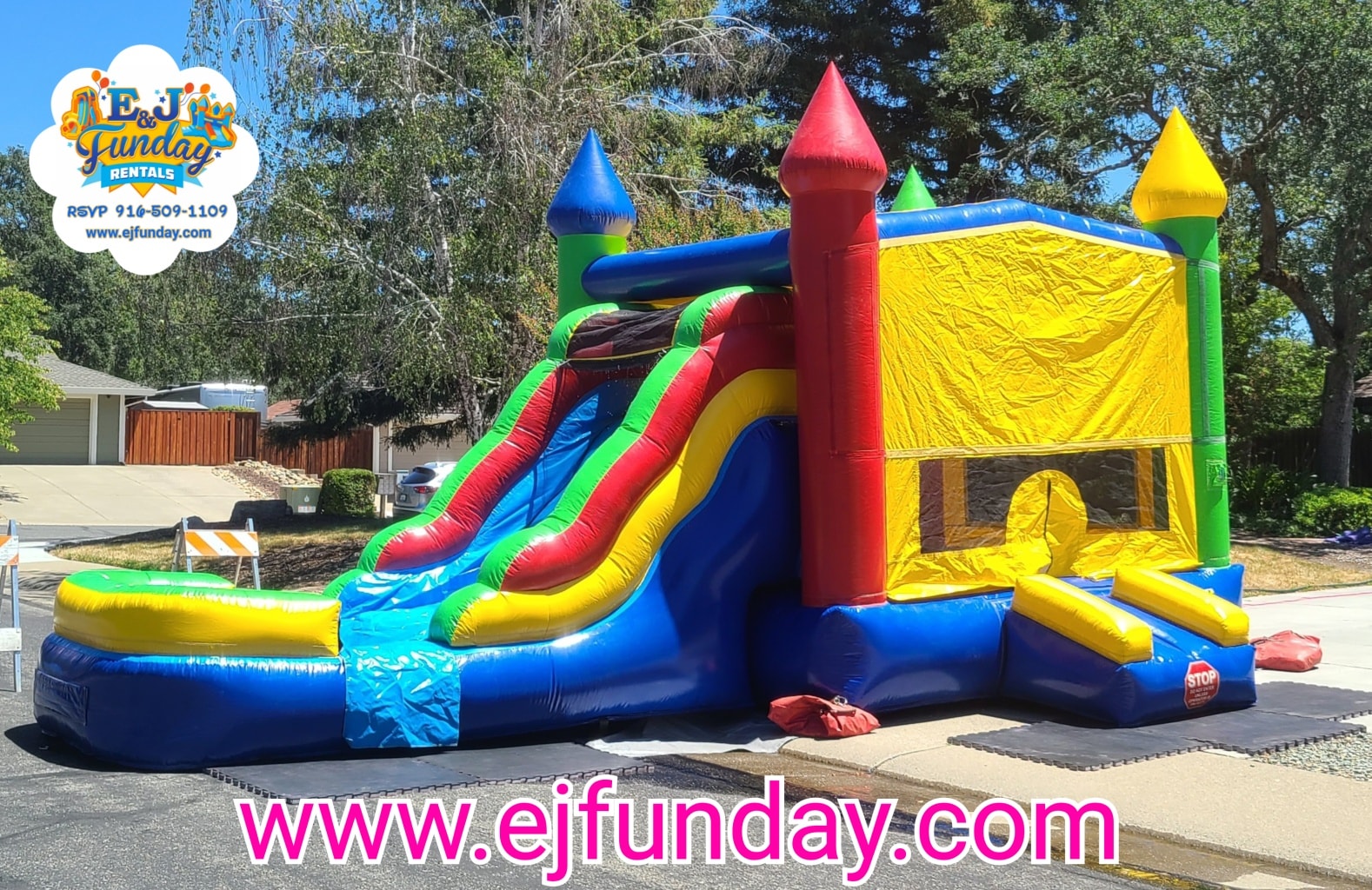 3. Fun Way To Burn Calories
Indeed, a karaoke box is fun, but does singing your favorite throwback songs make you burn off many calories? Most likely not.
A bouncy house, on the other hand, involves physical activity for the overall experience, as nobody hops into a bounce house to lay or sit there idly. You have to bounce around, which turns out to be a calorie-burning exercise.
This workout helps promote muscle and bone formation in kids while also helping them unleash some of their suppressed energy. If you're looking for good times with great friends, give us a call.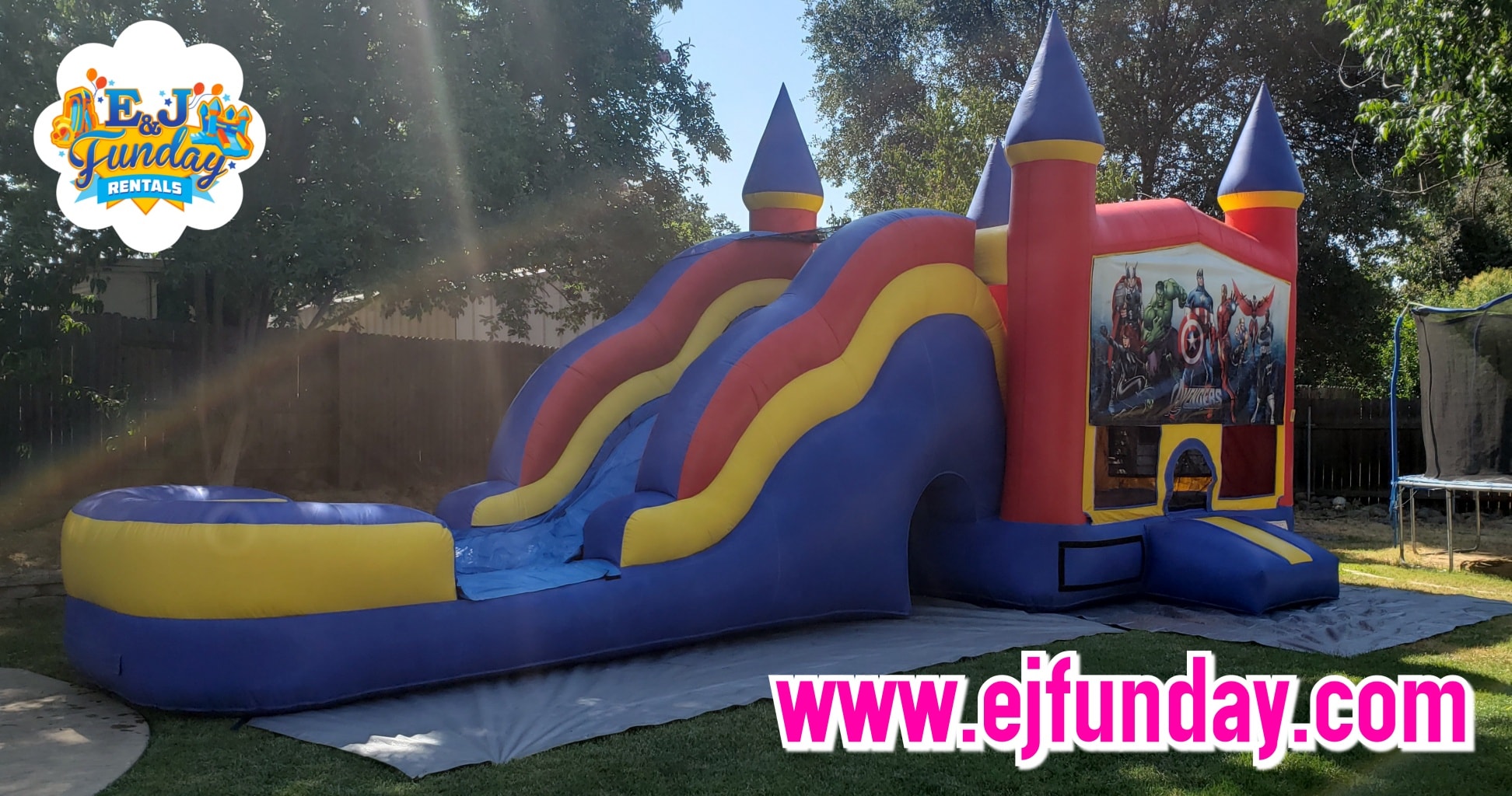 4. Social Interaction
Most kids nowadays are captivated by video games, television, and other hobbies that don't support social interaction with other kids.
However, with a bounce house rental, you can provide a fun environment for kids to play together and make new friends! Whether they're just bouncing around or playing a game, you can be assured that they're developing their interpersonal skills and interacting with their peers.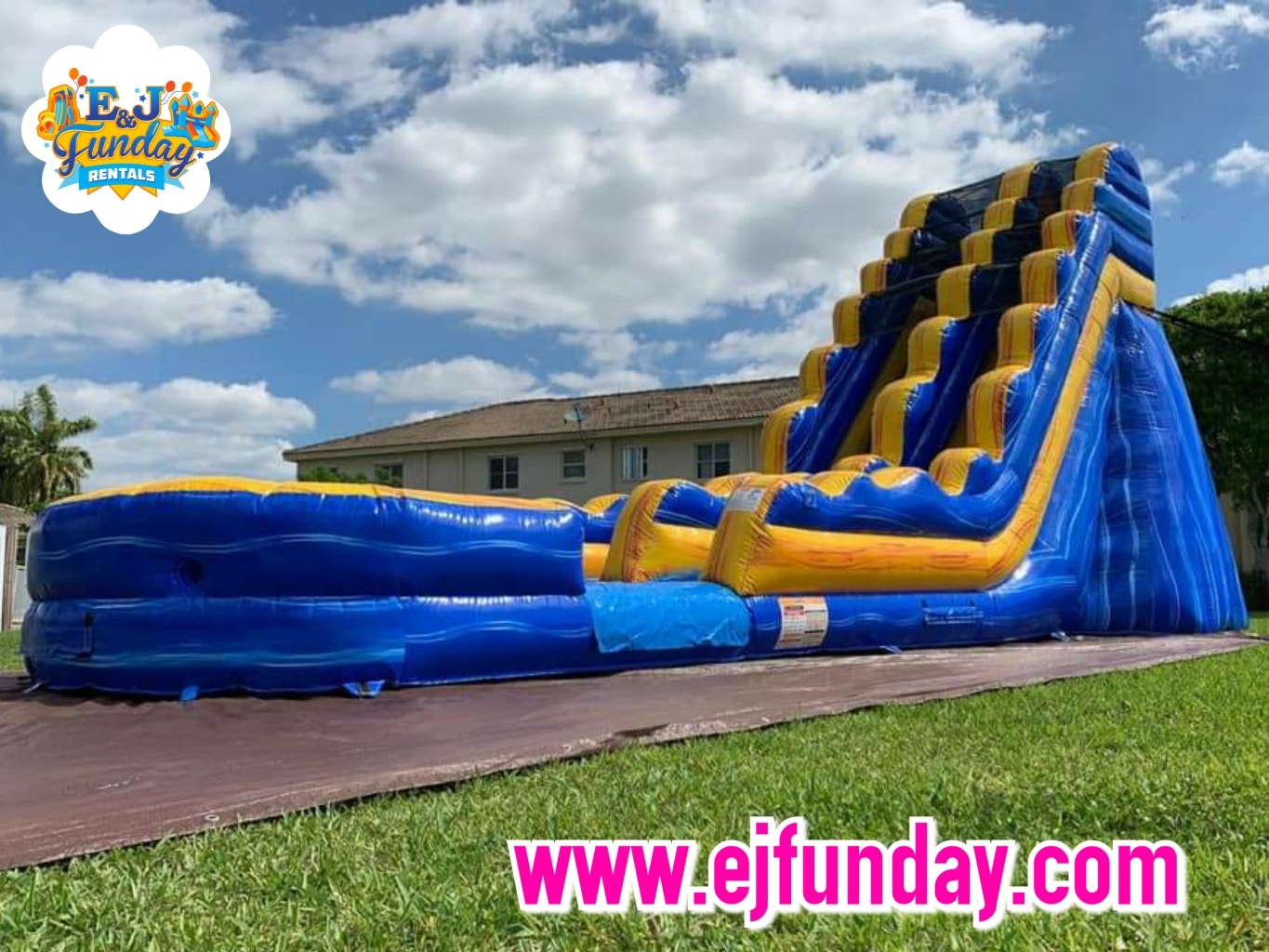 5. Safe
We all love jumping, and there's no better and safe way to test your jumping limits than with bounce houses. These structures feature soft inflatable materials with no sharp points, allowing kids to play on them without risking any injury.
Why Choose E&J Funday Rentals?
At E&J Funday, we firmly believe that each occasion should be a thrill, and we cannot think of a better way to achieve this than by renting one or two bounce houses from our wide selection.
We take pride in providing a large assortment of party rentals to suit any event, interest, and age. From water slides and obstacle courses to superhero hideouts and princess palaces, our collection will pique your curiosity and make your event a blast.
Moreover, we care about safety and quality—we clean, inspect, and maintain all of our inflatables to guarantee that they conform to, if not exceed, industry standards.
We also boast a devoted team of pros who will collaborate with you, from picking out the ideal bounce house rental to delivering, installing, and dismantling it. We service many areas around Sacramento including Granite Bay, Rocklin, El Dorado Hills, Folsom and more.

Please let us know if you have questions or would like more information about our rentals. Putting on incredible events is what we're in business to do, and we'd love to do it for you.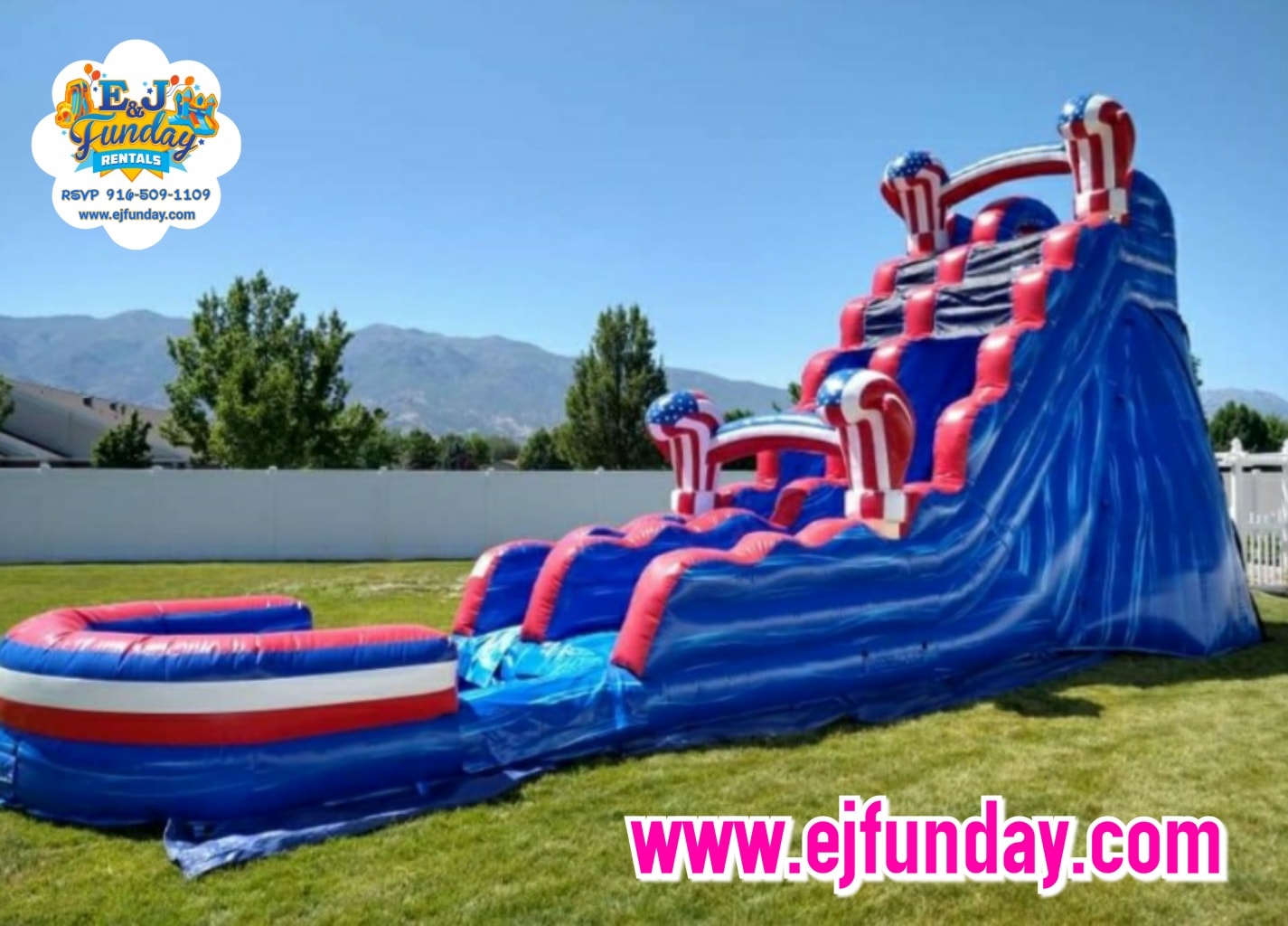 Go Epic On Your Next Event in Orangevale, CA
As seen in this post, bounce house rentals are a fantastic addition to any party or occasion, making them a safe and fun pastime for anyone. With a wide range of shapes, themes, and sizes, you can easily pick a bounce house that fits the space available and meets your unique requirements. When it comes to bounce house rentals in Orangevale, E&J Funday is tough to beat.
By renting bounce house rentals from E&J Funday, you are guaranteed to offer your guests nothing but a delightful and memorable bouncing experience. We offer many great services including water slide rentals, obstacle course rentals,
So, why compromise for a boring, bland party when you can rent a bounce house and add an extra pinch of fun to the mix? Call us today to learn more about our bounce house rentals, and let us bounce with you to greater heights!
Check Availability